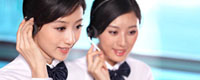 Name: Cassie.Huang
Tel: +86-755-27864416
Fax: +86-755-27864653
Mobile: 15989366182
E-mail: cassie@rxxdisplay.com
Skype: live:cassie_1191
QQ: 2850818618




Company News
>> Conversion of old equipment capacity Samsung Oxide LCD conspiracy counterattack 24th,Feb,2017
Samsung Display (Samsung Display) is accelerating the development of oxide (Oxide) liquid crystal display (LCD), trying to break through the Japanese Sharp (Sharp) exclusive market situation. City regulators estimate that the fastest in the third quarter of 2016, Samsung display Oxide LCD shipments and sales will both surpass Sharp. If that was the case, it would be a Samsung monitor to start the production of Oxide LCD 1 year after the rapid growth of the challenge to challenge the market dominated by Sharp.
According to the Korean media Digital Times reported that the city agency IHS data show that in the first quarter of 2016 in the Oxide LCD panel market, Sharp to 160 million US dollars revenue, 44% market share ranked first; Samsung monitor to revenue 1.04 Billion, the market share of 28% ranked second, and Sharp in the gap on the revenue gradually narrowed.
Oxide LCD is the latest high-end LCD market, the panel industry is aimed at the field. Oxide LCD is more productive than the Amorphous LCD process and has the advantage of being able to convert production lines into organic light-emitting diode (OLED) lines without additional investment. Not only that, to replace the amorphous silicon oxide semiconductor, can make electronic movement speed, more suitable for TFT LCD.
Sharp has Oxide technology, this technology known as indium gallium zinc oxide (IGZO). Recently, Hon Hai's investment plan for Sharp is finalized, and Gwang said that IGZO is more efficient than OLED, and it is planned to compete with IGZO and Korean panel makers.
Samsung display from 2015 onwards, began the old small and medium size production line into Oxide LCD production line. IHS predicted that in the third quarter of 2016, Samsung's Oxide LCD production capacity will increase significantly, revenue is expected to reach 268 million US dollars, and surpass Sharp (about 196 million US dollars).
In the fourth quarter of 2016, Samsung's display revenue will look at $ 367 million, while Sharp's revenue remained at $ 193 million, widening the gap between the two sides. But does not rule out Sharp in Honghai after the backing, but also improve the possibility of productivity.
The industry believes that Oxide LCD is rapidly in the large-size LCD market, a steady step, gradually become mainstream, Samsung monitors and LG Display (LG Display) for the production line faster than expected, 2016 second half of the Korean factory Looking at the Oxide LCD market to significantly increase market share.