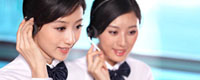 Name: Cassie.Huang
Tel: +86-755-27864416
Fax: +86-755-27864653
Mobile: 15989366182
E-mail: cassie@rxxdisplay.com
Skype: live:cassie_1191
QQ: 2850818618




Company News
>> LG Display2016 soon reactors OLED panel battle started 7th,Mar,2017
At present, LG Display (LGD) OLED unit focused on OLED TV production, and the company plans to use its flexible plastic OLED panel into the small size OLED panel market. It is reported that LGD is trying to supply OLED panels for Chinese smartphone manufacturers Oppo and Vivo.
LGD manufactures small size flexible OLED products for wearable equipment such as Apple watches and LG Watch Urbane 2. LG made a single mobile phone flexible OLED, LG's own G Flex 2 with 5.5-inch full HD curved panel, but this can not be mass production equipment. LGD said it would develop a smart phone panel, like the GS6 edge has the same surface edge of the screen.
LG currently manufactures plastic OLED products at its 4.5-generation production line with a capacity of 14,000 substrates per month, although its capacity is more than double that of 2014, but its capacity is still very low. LGD announced plans to invest 900 million US dollars to establish six generations of flexible OLED production line (1500x1850 mm glass substrate as the base) factory. The five-generation production line is located at LG D's Gumi plant with a monthly capacity of 7,500 substrates or 1.5 million 5.5-inch panels. The new plant is expected to begin mass production in the first half of 2017.
According to "Electronic Times" news, LGD is working with Chinese mobile phone manufacturers Oppo and Vivo AMOLED shipping agreement. Samsung currently supplies super AMOLED displays for the two Chinese companies, with Samsung's 2015 shipments expected to reach 21 million, of which 15 million and 6 million pieces are supplied by Oppo and Vivo respectively.
LGD is very interested in entering the Chinese panel market and is happy to offer the largest discounts for Oppo and Vivo. LGD hopes to become the OLED supplier of the two Chinese mobile phone companies in 2016. But the main question is, does LGD have the ability to produce so many small size OLED panels?
It is reported that LGD is trying to put its six-generation flexible OLED production line plant ahead of schedule, or the company will be in its eight generations of OLED TV production line factory began small-scale glass OLED product production, or the company will be in the current 4.5-generation OLED production line plant to increase production capacity.