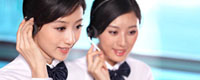 Name: Cassie.Huang
Tel: +86-755-27864416
Fax: +86-755-27864653
Mobile: 15989366182
E-mail: cassie@rxxdisplay.com
Skype: live:cassie_1191
QQ: 2850818618




Company News
>> Dell Alienware 13 evaluation: the perfect OLED display! 16th,Mar,2017
In general, the first precedent of the product will always give people a deep impression, no doubt, Dell's Alienware 13 OLED is such a product. Although there are many notebooks on the CES 2016 using the OLED display, but Alienware is the first sale, and now we get the hand, OLED screen is usually higher than the IPS screen brightness, contrast, color saturation and response speed The same is true, and OLED is also more power (* translator note: the original omissions, in fact, OLED screen brightness has been lower than the same generation IPS). Mobile phones using OLED as the screen has been for some time, such as Samsung Galaxy S7 and S7 edge of this type of mobile phone screen won our hearts, because their screen can provide a higher brightness, color and more vivid, on the OLED screen Watch the picture more vivid colors.
However, OLED screen prices are not cheap, usually more than 30-inch OLED display or TV prices will be as high as several thousand dollars. With the upgrading of the manufacturing process, OLED display is also gradually used in a variety of mainstream electronic equipment, gradually, such as Alienware 13 such high-end electronic products, also began with OLED screen.
Alienware will be the latest sixth-generation Skylake processor into this 4.5 pounds (about 4 pounds) weight of the game notebook, in addition to this beautiful OLED screen, although its appearance is very similar with its family, but in fact It has a great change under it.