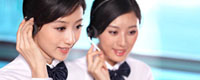 Name: Cassie.Huang
Tel: +86-755-27864416
Fax: +86-755-27864653
Mobile: 15989366182
E-mail: cassie@rxxdisplay.com
Skype: live:cassie_1191
QQ: 2850818618




Company News
>> The size of the flexible OLED panel market will benefit from the harder OLED vapor deposition plant 31th,July,2017
The industry forecast in the fourth quarter of 2017 flexible OLED panel market size will go beyond the hard OLED, in the face of such market changes, the relevant equipment industry among the largest beneficiaries were steamer manufacturing industry.
According to the Korean media Digital Daily reported that the market development agency Display Supply Chain Consultants (DSCC) said, 2016 OLED panel shipments of about 395,000, but in 2021 will grow to 1.46 billion, while will significantly drive the growth of the steamer rate.
2016 steamer market size of 1.14 billion US dollars, compared with 2015 growth of 211%, second only to lithography process (Photo Lithography) necessary exposure machine.
DSCC predicts that the market for 2017 will be $ 2.2 billion, up 90% year-on-year; 2018 will be further expanded to $ 2.3 billion, but negative growth in 2019 will shrink to $ 2 billion. That is, each panel factory will continue to invest in equipment before the end of 2018.
Each year the global smart phone market size of about 1.5 billion, the recent growth rate stagnant, but the main mobile phone industry began to increase the use of flexible OLED panel. Smart phone OLED panel market by the Samsung display (Samsung Display) to 95% or more high market share exclusive, the industry estimates 2017 Samsung display OLED revenue is expected to go beyond the LCD business.
Rumors Samsung display 6 generation (1,850mm × 1,500mm) OLED production line (L7-1) will be put into operation by the end of 2017, the industry that the relevant equipment should be moved in the second quarter.
(LG Display) has also recently been active in OLED investment (about 1.7 billion US dollars), accounting for about 23% of the total sales of the market, the proportion of Samsung monitor contribution of about 29% ; BOE's investment size of about 1.1 billion US dollars, is expected to occupy 13%.
Others such as Huaxing Optoelectronics, Soft Technology, Tianma, Kunshan Guocheng Optoelectronics, Huawei and other mainland industry also said it would invest in the development of flexible OLED.
According to industry sources, BOE will announce a new investment plan for the 6-generation flexible OLED line (B12), which will be similar to the B11 line to $ 48,000 per month at 8 trillion won ($ 7.1 billion).