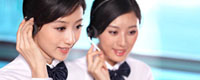 Name: Cassie.Huang
Tel: +86-755-27864416
Fax: +86-755-27864653
Mobile: 15989366182
E-mail: cassie@rxxdisplay.com
Skype: live:cassie_1191
QQ: 2850818618




Company News
>> Sharp is no longer available Samsung LCD panel Samsung to change orders LGD 4th,Feb,2017
According to Bloomberg News quoted the Korean media "Chosun Ilbo" reported that sources said Japanese panel maker Sharp (Sharp) has informed South Korea's Samsung Electronics, will no longer be from 2017 to supply Samsung LCD TV LCD panel (LCD) panel . In response, Samsung LCD panel to make up the gap, has decided to switch to the next single LG Display (LGD) to supply panel needs.
According to the report pointed out that Sharp in the past each year to provide Samsung about 400 million to 5 million TV panels, accounting for Samsung's total demand for 10%. Today, Sharp in the Hon Hai Group after the White, almost certain to enter the television through Sharp to produce the market. Because, before the "Nihon Keizai Shimbun" has reported that the current Hon Hai and Sharp are considering investing 800 billion yen (about 48 billion yuan), in China to build a large LCD TV panel plant. And hope to combine the financial resources of Hon Hai and Sharp's technology to further enhance the competitiveness and confrontation from the Korean and Chinese panel plant competition, the panel plant is expected to be mass production in 2019. Hon Hai is not just a positive response.
Sharp shares in the Hon Hai Group shares after the investment, showing a pattern of sustained rise. 14, opened at 247 yen per share price, compared with 2016 in June by a record 87 yen a record low, almost doubled the share price. Analysts estimate Sharp will still have an annual consolidated loss of 41.8 billion yen (about 2.5 billion yuan) in the 2016 fiscal year ending March 2017. But the face of Sharp's "low-end rebound", the Japanese investors still have to look forward to. As for, Samsung Electronics opened the 14th also maintained a strong pattern, intraday was ascribed to 177.8 million won per share (about 10,500 yuan) price, up 0.23%.