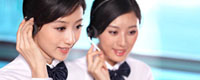 Name: Cassie.Huang
Tel: +86-755-27864416
Fax: +86-755-27864653
Mobile: 15989366182
E-mail: cassie@rxxdisplay.com
Skype: live:cassie_1191
QQ: 2850818618




Company News
>> Mainland AMOLED panel maker shot a large handset brand customer orders 17th,Nov,2017
Recently, mainland China and Glorious Power push AMOLED panel, and Hui business representatives frequently to smart phone brand customers show flexible AMOLED panel products, full sweep the market, the supply chain revealed that more and more mobile phone factory began to find another AMOLED Panel supply sources, Asus expects the first half of 2017 launched a new mobile phone, it will use and Hui AMOLED panel. However, none of the industry players expressed any opinion about customers and specific orders.
Components makers pointed out that the smart phone brands Apple, Samsung Electronics, Huawei and other active AMOLED panel is expected to promote other mobile phone brands using AMOLED panel wave AMOLED panel will be in the high-order Mobile phone supply chain expansion forces territory, the future TFT LCD panel market will be squeezed, only in the low-end mobile phone supply chain more competitive.
In order to respond to the demand of mobile phone brand clients, the global panel makers have been rapidly developing AMOLED panels and have been catching up with Samsung Display, including LG Display, Sharp and Japan Display, Friends of the factory, and the mainland panel Tianma microelectronics, and Hui, are quickly pulled AMOLED panel power.
Component makers believe that mobile phone brand customers have doubts about the stability of Samsung AMOLED panel supply, and other panel suppliers offer relatively lower, and are willing to provide more attractive discounts, mobile phone brand customers see other AMOLED panel supply The rise of commercial power, but the upstream components industry will continue to feel the price pressure.
And Hui full commitment to AMOLED panel technology, did not develop the traditional TFT LCD panel, the early AMOLED panel supply mainly to white-collar customers, such as Shanghai Ruijia Branch, recently in addition to the development of overseas white-label customers, but also actively into the mobile phone brand customers Supply chain, HTC has now entered the phone, Huawei smart watches and other supply chains.
Currently AMOLED panel leader SamSung Display accounted for more than 90% of the world, and continue to drive up AMOLED panel production capacity, however, due to important customer Samsung Electronics (Samsung Electronics) in the mobile phone market in recent years, poor performance, despite the adjustment of product strategy in 2016, AMOLED panel is also equipped with, but still on Samsung monitor AMOLED panel shipping kinetic energy impact.
In order to expand the sea level, Samsung monitors have not only expanded the price competition but also pushed the parity AMOLED panel products into the supply chain of Lenovo, Vivo, Oppo, Jinli and Coolpad in succession.