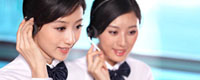 Name: Cassie.Huang
Tel: +86-755-27864416
Fax: +86-755-27864653
Mobile: 15989366182
E-mail: cassie@rxxdisplay.com
Skype: live:cassie_1191
QQ: 2850818618




Company News
>> Japanese panel industry opportunity? OLED production to attack Apple orders 2nd,Nov,2017
Among the high-end smartphone models, the Apple iPhone is one of the few products that has not yet been used to be more translucent and more power efficient. However, this situation may change next year, one of the highlights of next year to enhance the new iPhone specifications, that is, to switch to OLED panels.
To this end, Bloomberg reports that Japan's supply chain is under pressure to invest in developing OLED panels. It is reported that Apple has begun negotiations with Sharp Sharp OLED production, small and medium-size panel makers Japan Display (JDI; JDI) are also building related capacity. They have to invest about $ 2 billion before they can get orders stably, but Takeo Miyamoto, an analyst at MUFJ Morgan Stanley, points out that Japanese companies are also forced to move out of the smart phone supply chain without turning to OLEDs.
More and more smart phone screens have been converted to OLED panels because they require less power and provide a brighter, clearer picture. In addition, OLED can also be bent, is conducive to more creative mobile phone design to achieve.
Samsung Electronics is currently the world's largest supplier of smart phone OLED panels, research firm IHS Markit data show that the city accounted for up to 99% in the first half of this year. But Apple does not always like to rely on a single supplier, and Samsung is the biggest competitor in the mobile phone market. If Apple wants to use OLED panels on the new iPhone, it is imperative to ensure that other panel sources are available.
This opportunity is huge, IHS Markit estimates, OLED mobile phone panel industry output will reach 18.6 billion US dollars in 2018, surpassing the LCD. Many suppliers are actively involved, Hon Hai and Sharp Electronics will set up factories in China to produce OLED panels, JDI is also not fall behind.
For JDI, winning the Apple contract is a mixed bag. 54% of the company's revenue from Apple's LCD orders, in order not to lose a single, the company must invest in building OLED production capacity. JDI spokesman said the company will raise 150 billion yen to set up OLED production line, and in March 2018 began trial production.
Bloomberg pointed out that one of the possible ways for JDI to raise funds is to borrow money from Apple and then repay it with the proceeds from the sale of OLEDs. However, this approach is quite risky. In 2014, GT Advanced Technologies Inc., which is trying to make a sapphire screen for the iPhone 6, borrowed $ 578 million from Apple, but its panel quality has not been able to meet the standards and eventually filed for bankruptcy protection.
Founded in 2012, JDI was reorganized by the spin-off LCD division of Sony, Toshiba and Hitachi, and 36% of JDI's shares are held by Japan's Industry Innovation Agency (INCJ). JDI went public in 2014 but turned into a loss in 2015, and revenue for the current fiscal year may fall 9%. Analysts have warned JDI may face a shortage of funds.
However, the market positive response to the Japanese factory is to give a positive assessment. On Monday morning, JDI shares soared 8.84%, hitting nearly 3-month highs. SMBC Nikko Securities also revised the company's rating from "Neutral" to "Outperform."