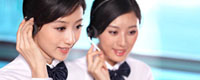 Name: Cassie.Huang
Tel: +86-755-27864416
Fax: +86-755-27864653
Mobile: 15989366182
E-mail: cassie@rxxdisplay.com
Skype: live:cassie_1191
QQ: 2850818618




Company News
>> IHS data show Samsung AMOLED panel shipments last quarter to enhance 13th,Jan,2018
According to industry data released on Thursday, the first quarter of this year, the technology giant Samsung shows the company under the Samsung Electronics led the global AMOLED (small and medium size OLED) panel market.
According to the latest market tracking data released by IHS, in the first quarter of 2015, Samsung Korea consolidated the hegemony of its panel industry with a market share of 30.6%, followed by Japan with 17.1% of the market. LG Korea Then 12.9% in the third.
The company is located in:
From the shipments point of view, Samsung's AMOLED display accounts for about 14.4% of the global market. IHS data show that global shipments of the Samsung panel in the first quarter 90,150,000, an increase of 61.6% over the previous year,
The AMOLED screen is mostly used in mobile phones and small size tablets due to its lower power consumption, wider color gamut and faster response time than LCD screens. Now global smartphone manufacturers such as Samsung Electronics, OPPO and Vivo's newest devices AMOLED screen has been adopted.
Samsung's latest Smart Gear Watch Fit Fit equipped with a 1.55-inch AMOLED display.