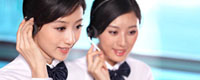 Name: Cassie.Huang
Tel: +86-755-27864416
Fax: +86-755-27864653
Mobile: 15989366182
E-mail: cassie@rxxdisplay.com
Skype: live:cassie_1191
QQ: 2850818618




Company News
>> Tat Wan grasp the key materials OLED production technology performance will continue to grow 15th,Jan,2018
Up to Yun-Ming AUO Group's backlight module plant, looking to the future operation, has been to expand the precision metal mask (FMM), light guide plate and other new applications of the two major directions of the force fight transformation; In addition, due to the rise of the global OLED factory expansion Tide, Apple will increase the use of OLED panels, and will thus lead to the outbreak of related materials business opportunities, and up to shipped have mastered the key OLED precision metal mask material technology, which has become the most promising follow-up performance of the world's highlights.
According to research firm IHSMarkit, the FMM market in 2016 is estimated to be about 205 million U.S. dollars, but it is expected to grow 3 times to 800 million U.S. dollars by 2019. Therefore, the market is optimistic about the future FMM business is expected to become the major profit growth of Da Yun In addition, up to Yunan Kunshan plant disposal points are expected to contribute 2018 EPS of about 0.9 yuan.
Da Yun said earlier in the law will have said that the future will continue to focus OLEDFMM production progress, is currently carrying out plant engineering Longtan is expected in the second quarter of this year after the machine in place, can enter mass production in the third quarter, the This year 挹 Note growth momentum of operations.
FMM production technology, which is the key material for OLED production, has broken the monopoly situation of the two major Japanese manufacturers. Currently, it is targeting the small and medium size AMOLED market, related to Lido and blessing, and has been transformed to develop FMM. The new application of light guide plate has achieved great recent market performance. Also optimistic about the market outlook.