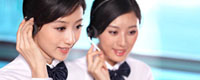 Name: Cassie.Huang
Tel: +86-755-27864416
Fax: +86-755-27864653
Mobile: 15989366182
E-mail: cassie@rxxdisplay.com
Skype: live:cassie_1191
QQ: 2850818618




Company News
>> Samsung SDI optimistic about the prospects for the OLED panel 5 inches more than the new OLED panel 30th,Jan,2018
On Nov. 27, the 3rd TSR Symposium (sponsored by Techno System Research) was held in Tokyo, Japan. In his keynote address, Woo Jong Lee, Vice President of Mobile Display Marketing Team of Samsung SDI in South Korea, looked forward Prospects for Active Matrix OLED Panels for Mobile Devices.
Woo Jong Lee said the OLED panel is a full-semiconductor component that will once again lead to innovations such as flexible displays. In the future, the mobile products will all adopt the touch screen. Unlike the TFT LCD panels, which are easily affected by noise, the OLED panels adopt the DC drive and are therefore highly noise-resistant. "Although it will eventually be replaced by an in-cell panel, it will be in the mainstream in 5-6 years." "It is expected that the active matrix OLED panel will retain more than 2,000 hours of image in 2010. Can be used in notebook computers. " Woo Jong Lee said that the panel has a good temperature environment and touch-screen affinity, light environmental load when discarded and high re-utilization advantages, in addition, even for the most demanding notebook computers by 2010 can Meet the requirements of notebook manufacturers.
As wireless communication speeds up, video-centric entertainment content will be gaining prominence, and OLED panels will also support large screens for smartphones and small mobile PCs. "2009 to 2010, more than 5 inches OLED panel will be the main product." It is estimated that by 2015, the panel will be about 1.1 times the price difference with the LCD panel, and 28% of the notebook computers will adopt the OLED panel. In addition, it will be used for other aspects. In the meantime, Woo Jong Lee gave the talk as vice president of Samsung Mobile Display. The company is South Korea's Samsung Electronics and Samsung SDI is scheduled to be established in January 2009 to create and develop small and medium-sized panels of joint ventures, has now started using the business name of the business.