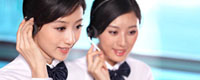 Name: Cassie.Huang
Tel: +86-755-27864416
Fax: +86-755-27864653
Mobile: 15989366182
E-mail: cassie@rxxdisplay.com
Skype: live:cassie_1191
QQ: 2850818618




Company News
>> LGD to finalize supply of Samsung LCD panel contract 3rd,March,2018
October 19, according to Yonhap news agency reported that the world's largest LCD panel maker LG Display will be finalized by the end of the Samsung LCD panel to provide the relevant terms of supply, a LG Display company executives said on October 18.
"LG will finalize the details of the contract for supply this year," said South Korean media Chosun Biz, citing sources disclosed by Lee bango-soo, LG's vice president.
Samsung used to grab goods with Japan's Sharp, usually purchasing 4 to 5 million tablets a year. But suddenly Sharp suddenly cut off the partnership in December last year. Samsung had to seek the help of rival LGD.
According to industry sources, Samsung is currently using panels from other vendors, so LGD panel is bound to change the product specifications, but Samsung has not yet confirmed to the LGD any details, including resolution, power consumption, drive Chip and so on.