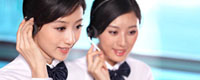 Name: Cassie.Huang
Tel: +86-755-27864416
Fax: +86-755-27864653
Mobile: 15989366182
E-mail: cassie@rxxdisplay.com
Skype: live:cassie_1191
QQ: 2850818618




Company News
>> How can LCD panels avoid overcapacity? 17th,May,2018
- IPO consulting agencies Forward-looking investment advisers believe that the overcapacity existing in the domestic market is mainly a derivative of the government-driven investment model. Take iron and steel, electrolytic aluminum, photovoltaic and other industries as examples. The problem of overcapacity is based on the formation of the government's excessive involvement in microeconomic activities, which distort the price signal and distorts the supply curve and cost structure of the company. . On the one hand, the local government's industrial environment created by various subsidy policies in terms of funds, venues, and taxes can easily create a big impulse for the company to grow bigger and stronger; on the other hand, the strong involvement of the government makes the company's investment. The creditors and creditors over-convinced the blindness of the government after the blind expansion.
In order to withstand the survival crisis brought about by price fluctuations, LCD panel makers have continuously increased the productivity of existing production lines. On the other hand, they have continuously invested heavily in the construction of higher generation production lines in order to obtain excess profits in emerging high-end markets. As investing in high-generation LCD panel production lines will greatly stimulate the development of the local economy, supporting the development of LCD panel manufacturers will not only stimulate the rapid development of the local economy and industry, but also quickly improve the performance of the government. However, once the local government-led investment projects are out of the market, they cannot follow the rhythm of the industrial cycle, and may cause domestic manufacturers to repeat the overcapacity and fall into the expansion trap.
In addition, from the perspective of the global flat panel display industry, the emergence of new OLED display technology has provided a rare opportunity for development in China's display industry. Since the technology relevance and resource sharing between TFT-LCD and AMOLED is as high as 70%, as foreign companies further open up in the field of flat panel display and relax restrictions on China's output lines and technologies, domestic LCD panels should seize the industry. Opportunity to transfer, optimize its own industrial structure, vigorously introduce high-generation production lines, meet future development and production needs of AMOLED products through the versatility of backward production lines, rationally adjust the relationship between production capacity and supply and demand, and improve profitability so that it enters a virtuous circle. Promote the healthy development of the industry.