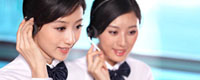 Name: Cassie.Huang
Tel: +86-755-27864416
Fax: +86-755-27864653
Mobile: 15989366182
E-mail: cassie@rxxdisplay.com
Skype: live:cassie_1191
QQ: 2850818618




Company News
>> Display market demand is weak OLED panel market is growing steadily 2nd,July,2018
According to relevant data, despite the overall poor performance of the global display market, global organic light emitting diode (OLED) panel demand continues to grow.
According to the latest data from IHS Markit, the decline in liquid crystal display (LCD) sales due to the stagnation of the smartphone market has led to a good market for the OLED display market. By convention, LCD has been the preferred choice for many smartphone and mobile device displays.
Display market demand is weak OLED panel market is growing steadily
In the first quarter of this year, the size of the small and medium-sized display market was slightly higher than 11.4 billion U.S. dollars, a 9.8% drop from the 12.7 billion U.S. dollars in the same period of the previous year. Most of the reasons come from the decline in demand for the smart market.
Market watchers said that LCD panel sales fell 22% year-on-year to US$6.9 billion, while OLED sales rose 20.3% to US$4.3 billion.
This trend also shows that LCDs accounted for 60.1% of all small and medium size panels, compared with 69.6% a year ago; at the same time, the proportion of OLED displays increased from 28.5% last year to 38% this year.
It is said that Samsung Electronics has actually occupied 95% of the market share of small and medium-sized OLED panels. This situation will enable Samsung Electronics to achieve better development in the future. In the three months to March 2018, Samsung Electronics' display accounted for as much as 35% of all small and medium-sized displays sold in the global market. This figure exceeds the competitors of Japan and China.
Industry observers say demand for OLEDs will continue to grow as manufacturers will introduce flexible display devices to attract more buyers. From January to March 2018, global demand for flexible displays increased by 2.6 times year-on-year to 2.9 billion.