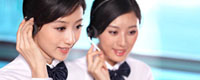 Name: Cassie.Huang
Tel: +86-755-27864416
Fax: +86-755-27864653
Mobile: 15989366182
E-mail: cassie@rxxdisplay.com
Skype: live:cassie_1191
QQ: 2850818618




Company News
>> Influenced by mainland panel expansion and OLED competition, Taiwan's panel output continued to decline 1st,Nov,2018
The Optoelectronics Association (PIDA) expects that Taiwan's panel output will still face a recession this year. In addition to the mainland panel production capacity, the mobile phone market is hit by OLED competition. It is expected that the output value will continue to decline this year, and the future development is difficult.
The English South Korean forward newspaper reported that South Korea's Shingsung ENG announced today that it has signed a $57.5 million contract with AUO to supply AUO panel production equipment. This amount is equivalent to Shingsung ENG's 29.30% revenue last year. The contract is valid until February 1 next year.
Taiwan has a place in the global supply of LCD panels. However, in recent years, mainland manufacturers and government subsidies have invested a large amount of money in panel production. The Luchang has actively expanded new plants and the capacity rate has continued to expand. The new capacity is expected to be mass-produced in the second half of the year. Entering the market will affect the living space of Taiwanese factories. In particular, the land panel has been refined in quality and quantity in recent years, and the market share has increased year by year, which obviously crowds out the development space of the panel in the global supply chain.
PIDA statistics The first quarter of this year, Taiwan's LCD panel factory output value was 193.383 billion yuan, a 6.2% decline from the fourth quarter of last year's output value of 061.194 billion yuan, but a year-on-year growth of 34.2%. Last year, the output value of the panel was able to grow quarter by quarter, mainly because the Korean factory transferred its production capacity to produce OLEDs, which prompted some small-size supply to be tight, and orders were transferred to Taiwanese factories.
PIDA raised the warning and pointed out that the annual revenue of the panel factory has been declining year by year since 2012. It is a serious warning to the future development of the industry, mainly because the panel industry is a high capital expenditure and high R&D industry. If the manufacturer is not profitable, it will affect The future growth in the medium and long term.
PIDA said that the Taiwan panel factory is currently facing unprecedented pressure. From the recent financial reports, it can be observed that the Taiwan factory has been impacted by the rise of the land factory, and even reached the level of national security level. All circles should face up to the problem.