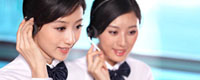 Name: Cassie.Huang
Tel: +86-755-27864416
Fax: +86-755-27864653
Mobile: 15989366182
E-mail: cassie@rxxdisplay.com
Skype: live:cassie_1191
QQ: 2850818618




Company News
>> BOE/Vicano/Deep Tianma/Jianyu and other flexible OLED panel makers. What is the gap between Samsung and LG and other international manufacturers? 18th,March,2019
At present, the battle for comprehensive screen technology has gradually reached the bottleneck, and the flexible screen is likely to become the next outlet in the mobile phone market.
The flexible screen technology has actually started to be practical since the first two years. This year, it can be said that the thick and thin hair has moved to the forefront. Many observers believe that the flexible screen technology has brought about radical changes to the mobile phone industry, so that the industry talks about flexible screens without thinking. The ground is linked to the phone. If the understanding of flexible screen technology is limited to the mobile phone industry, it will inevitably be narrow.
In addition to smart phones, the revolutionary technological innovation of flexible screen will inevitably affect various fields such as IT, consumer and life services, and even reconstruct hardware and software systems, and bring a lot of business opportunities in many fields. In the future, the display interconnection ecological matrix centered on the fields of transportation, home, education, fashion, consumption, etc. will be formed, and the screen will become ubiquitous. The era of 'ubiquitous screen' is coming.
OLED is called "next-generation display technology" and has self-illuminating properties. It uses a very thin coating of organic materials and a plastic substrate that emits light when current is passed through it. In addition to the self-illuminating characteristics and better display effect, the flexible OLED can realize any bending and folding stretching display, and is a new display technology that leads the future trend.
The flexible OLED panel can be packaged by using a flexible PI film, and can be made into a flexible OLED panel with a folding function. The innovation is not only in terms of softness, but also in that it does not require a backlight and a filter, and can completely rely on its own material to emit light. characteristic. Such a screen is foldable and lightweight, bringing a lot of imagination to the future of mobile phones, smart devices, and wearable devices.
However, it is increasingly difficult for a single panel factory to meet market demand in terms of technical capabilities. It is increasingly necessary for the development of the display industry to require collaborative innovation in the upstream and downstream industry chains. The main obstacles that currently plague large-scale popularization of flexible OLEDs are low yields and high costs, resulting in higher ex-factory prices. As the yield continues to increase, the cost of flexible OLEDs will drop rapidly.
The OLED industry chain can be divided into upstream raw materials, production equipment, drive circuits, etc., mid-stream OLED panels and modules, and downstream mobile phones, televisions and other terminal markets.
Among them, in the upstream supply chain, limited by foreign patent blockade and protection, China lags behind South Korea, Japan, Germany and the United States. In the downstream terminal part, due to the shortage of the upstream supply chain, the downstream terminal part is also expensive. As for the OLED panel and module part of the midstream, it is mainly attributed to the yield and capacity of the panel factory. It is believed that with the increase in yield and capacity, the large-scale popularization of flexible OLEDs in the future will not be too big a problem.
Today, I will tell you about the progress of domestic panel makers and the gap with international manufacturers.
At present, the supply of domestic flexible AMOLED is still in its infancy, and the main products that can be mass-produced and shipped are BOE, Visionox and Tianma. In terms of product form, the current stage of mass production is only a flexible primary form, curve and Flat form, and the folded form has not yet been mass-produced. In addition, in terms of shipment scale, at this stage, only domestic companies have achieved stable high-volume flexible AMOLED panel shipments, and other flexible panel manufacturers have not yet shipped in large quantities.
At present, the 6th generation flexible OLED production line in China is as follows:
BOE/Vicano/Deep Tianma/Jianyu and other flexible OLED panel makers. What is the gap between Samsung and LG and other international manufacturers?
Next, we will introduce the general situation of the panel manufacturers in the table.
At the MWC 2019 that just ended, the mateX folding screen mobile phone displayed by Huawei was equipped with the BOE flexible folding screen, which made BOE stocks continue to limit for many days.
At present, BOE has 14 semiconductor display production lines in Beijing, Chengdu, Hefei, Erdos, Chongqing and Fuzhou, including the world's first highest generation - BOE Hefei 10.5th TFT-LCD production line and China's first 6th generation flexible AMOLED Production line - the sixth generation of flexible AMOLED production line in BOE Chengdu.
In 2017, BOE announced that the 6th generation flexible AMOLED production line will be mass-produced, becoming China's first and the world's second fully-produced fully flexible AMOLED production line.
At the customer delivery event held at the time, BOE delivered AMOLED flexible display to more than ten customers including Huawei, OPPO, vivo, Xiaomi, ZTE, and Nubia. The BOE Chengdu flexible OLED production line has been producing capacity since its production. The slope progressed smoothly, and the products have been installed in the flagship models of domestic large customers.
After the first 6G flexible OLED production line of BOE was put into operation, the investment of single project reached 46.5 billion yuan. It is expected that the two flexible screen production lines of Mianyang and Chongqing, which were put into operation in 2019 and 2020, can reach a production capacity of 48,000 pieces per month. .
In addition, on December 26 last year, BOE said it plans to build a 6th generation AMOLED production line in Fuzhou to produce high-end mobile phone displays and emerging mobile display products with a total investment of 46.5 billion yuan.
Up to now, BOE has announced the construction of four 6th generation flexible AMOLED production lines in OLED. Among them, Chengdu's 6th generation flexible AMOLED production line is in the process of climbing, and has already supplied first-line brand customers. The 6th generation flexible AMOLED production line in Mianyang is currently under construction and is expected to be put into operation this year. The 6th generation flexible AMOLED production line project in Chongqing and Fuzhou has the same total investment as Chengdu and Mianyang flexible production lines, both of which are 46.5 billion yuan, with the same design capacity, all of which are 48K/month. The expected production dates are 2020 and 2021. With the production of these four flexible AMOLED production lines, the monthly production capacity of the four lines of 192K will rank second in the world, further laying a competitive position in the market for flexible AMOLEDs, enabling the company to provide high quality flexibility to global brand manufacturers. The ability of AMOLED screens.
In terms of technological innovation, in 2018, BOE added 9958 new patent applications, including 90% of invention patents and 38% of overseas patents, covering the United States, Europe, Japan, South Korea and other countries and regions. Ten thousand pieces.
In addition, BOE has also launched a flexible AMOLED display that can be bent more than 200,000 times, a flexible display solution with off-screen fingerprint recognition technology, and a full HD high-definition AMOLED car display, combined with the screen fingerprint recognition technology. Screen self-sounding technology, etc., launched a variety of innovative products, greatly enriching the application space of flexible display.
Recently, the Internet has also frequently reported that BOE will provide Apple with touch integrated flexible OLEDs, saying that Apple may incorporate BOE touch integrated OLED into its supply chain in order to reduce its dependence on Samsung Display Panel.
Despite the rumors, everything was kept at the stage of speculation before the two sides issued a formal announcement, which is still inconclusive. However, rumors have more or less proved that BOE's strength is getting stronger and stronger, and it is getting faster and faster on the road to international leading manufacturers.