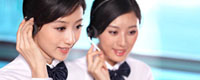 Name: Cassie.Huang
Tel: +86-755-27864416
Fax: +86-755-27864653
Mobile: 15989366182
E-mail: cassie@rxxdisplay.com
Skype: live:cassie_1191
QQ: 2850818618




Company News
>> Apple's repayment debt terms Japan JDI received $729 million in bailout funds 4th,June,2019
According to foreign media reports, iPhone screen supplier Japan Display (JDI) recently said that the proposed 729 million US dollar rescue plan is underway, and a consortium of Chinese companies and funds will officially launch it before June 14. investment.
Earlier, according to Reuters, after resuming debt negotiations with Japanese monitors, Apple has agreed to pay the amount it owed. Although Japan's JDI has not mentioned Apple's name, it does mean that a "customer" who owes a huge sum of money has agreed to reduce the payment time to two years. In the latest report, Reuters said that the "customer" referred to by Japan's JDI is Apple, because in 2015, Apple provided Japan's JDI with the vast majority of the $1.5 billion needed to build the plant. A Japanese JDI official said in April this year that the company still owes about $900 million to the "customer".
At that time, Japan JDI agreed to repay the debt owed to Apple through a certain percentage of screen sales. The subsequent decision to build a factory for LCD panels exacerbated the company's overall financial problems. With the reduction of LCD applications for mobile phones and the trend toward OLED displays, the plant's capacity utilization rate has only reached 50%.
At the same time, a consortium consisting of Taiwanese flat-panel TV maker Ji Hong has agreed to invest in Japanese JDI in April this year, but the official decision on the investment was postponed because the Japanese JDI finances were re-examined.
Previously, the largest shareholder of Japan's JDI was the INCJ fund funded by the Japanese government. Shortly after Japan's JDI issued a rescue request, the fund proposed to waive its 44.7 billion yen ($408 million) debt in exchange for Japan's JDI holding a 27.2% stake in OLED panel maker JOLED.