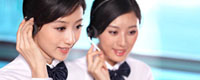 Name: Cassie.Huang
Tel: +86-755-27864416
Fax: +86-755-27864653
Mobile: 15989366182
E-mail: cassie@rxxdisplay.com
Skype: live:cassie_1191
QQ: 2850818618




Company News
>> If the new iPhone into the OLED panel into the three front line to play 21th,Feb,2017
The timing is less than 2016 September, the market for the 2016 Apple (Apple) smart phone iPhone expectations, the center of gravity seems to gradually transferred to the 10th anniversary of 2017 iPhone. May not be said that the industry for this year's iPhone7 does not give blessings, but the smart phone revolution after ten years, 2017 market uproar new iPhone introduced organic light-emitting diode LED display panel, this will be another mobile phone brand , Components, supply chain, the three levels of competing warfare, the impact of the world's leading industry is very huge.
In fact, in the panel area, TFT LCD and OLED dispute for a long time, in the first Japanese manufacturers Sony development and production of professional professional display, OLED panel has been cut a striking figure. However, after all, Sony is not really successful in the market to promote OLED applications, silence display technology, and then Samsung display to carry forward, used in small and medium size mobile phone panels, the self-luminous characteristics, without backlight module, making Samsung Electronics (Samsung Electronics) With almost broken off the OLED panel market trend, in the smart phone battle to become rival with Apple's lead.
Of course, OLED panel is also Samsung's unique technology, in fact, LG Display in the development of W-OLED, that is, white OLED with color filter process technology, you can also achieve the effect of traditional OLED panels, OLED TV, for example, almost can be done as thin as the flagship smart phone-like appearance, and because the light through the light caused by less light attenuation, high contrast, high color saturation can be said that OLED panel's biggest strengths. Today's small and medium size OLED panel phone is also non-Korean factory patents, many mainland industry have been imported.
TFT-LCD camp is a mature supply chain has the advantage, in fact, AUO, Qunchuang, Sharp, and so the panel manufacturers are almost all can produce OLED panel technology, but in production capacity and yield, as Korean factory handy, and then observe the upper reaches of the driver IC supply system, Taiwan-based drive IC manufacturers Wing, wonders, etc., mostly LCD driver IC design as the main force, how to cross the OLED driver IC, is a small test.
From the supply of semiconductors, panel, Apple in 2017 if you really want to import OLED panel, is bound to need the biggest rival Samsung in the mobile phone brand market to make concessions and compromise, Apple and another Korean plant LGD in high-end LCD phone panel Cooperation, but in the short term, Apple's investment in LGD OLED panel production line benefits may not be too early to show a large number of Samsung OLED panel can not be avoided, but how to build mobile phone market competition and supply system, the market highly concerned about the Apple Strategy trends.
And whether it can reduce the dependence on the supply system of Korean companies, and to maintain the advantages of both Apple and become one of the industry's focus. And now came, Apple intends to design their own OLED panel driver IC, by means of talent to absorb and so on, this has been impossible task. Coupled with the wafer manufacturing leader TSMC is still a very strong support partner Apple, with the Department of Taiwan-related semiconductor supply system, Apple turned to OLED open the three fronts, separately from each other to come to the news, and ultimately to meet the possibility of a beautiful victory , Is not no.