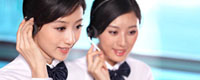 Name: Cassie.Huang
Tel: +86-755-27864416
Fax: +86-755-27864653
Mobile: 15989366182
E-mail: cassie@rxxdisplay.com
Skype: live:cassie_1191
QQ: 2850818618




Company News
>> Novares is the new concept car Nova Car #2 with FlexEnable's flexible OLCD 28th,June,2019
June 26, 2019 - FlexEnable, a leader in the development and industrialization of plastic electronics for flexible displays and sensors, announced that it has partnered with Novares to provide a glass-free curved organic LCD for Novares' new concept car Nova Car #2 ( OLCD).
Novares unveiled the mystery of Nova Car #2 at a special event in Paris, showcasing three typical applications of surface-integrated displays in the next generation of automotive interiors. The concept display unit's central display unit is an S-shaped touch system consisting of two 12.1" OLCDs of the same size. The left and right rear view mirrors have been replaced by two 4.68" OLCD concave displays, and the rear door The panel is integrated with a 4.68" OLCD HMI touch display for passengers.
FlexEnable's OLCD technology brings a large, low-cost flexible display to the automotive interior that will revolutionize the way in which surface-integrated displays are used in vehicle interiors. Automotive designers are now free to use the comfortable and contourable OLCD to replace today's mainstream flat screens, allowing the display to fit seamlessly into the latest interior designs and structures. OLCDs can also use the proven materials and processes derived from glass LCD manufacturing to meet demanding automotive screen brightness and reliability standards.
FlexEnable CEO Chuck Milligan said, "Novares is a forward-thinking company and it is our pleasure to work with them on this innovative project. FlexEnable's plastic OLCD has been adopted in Nova Car#2 and has received We are very pleased with the attention of big car OEMs and Novares. OLCD is extremely slim, lightweight and shatterproof, and can be used on curved surfaces where glass displays cannot be used in cars. They make it easy for car designers. Meet the ever-changing needs of automotive HMIs while helping to improve ride experience and safety."
Novares CEO Pierre Boulet said, "Nova Car 2 uses 25 of our latest innovations for future automotive development. By partnering with FlexEnable, we will be able to offer our customers a 3D curved display that can be adapted to any automotive interior design. FlexEnable It was the first startup we invested in Novares Venture Capital in 2018. We are excited to support and help promote the exciting breakthrough technology of glass-free OLCD."
In May 2018, Novares, a global plastics solutions provider dedicated to the automotive industry, invested a total of 5 million euros in FlexEnable. These investments provide strong support for FlexEnable's introduction of flexible OLCDs into engineering and manufacturing projects in the automotive interior sector. OLCD is expected to begin production in early 2020, with target markets including automotive, consumer electronics, smart appliances and digital signage.