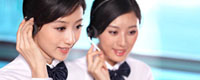 Name: Cassie.Huang
Tel: +86-755-27864416
Fax: +86-755-27864653
Mobile: 15989366182
E-mail: cassie@rxxdisplay.com
Skype: live:cassie_1191
QQ: 2850818618




Company News
>> The best quality LCD screen phone does not do: become a swan song 20th,Nov,2019
According to the release of Lets Go Digital, LG registered the trademarks of five new V-Series machines, including the LG V50/V60/V70/V80/V90.
PhoneArena said that LG's president was disappointed with the sales of G-series phones, and it has been a while since the G-series was incorporated into the V-series. The emergence of new trademarks seems to reinforce this possibility.
In fact, as early as this year, the LG G7/V40 was released, there were many rumors of "two choices", among which the G-system was the most popular. However, it may be because the development cycle is too early or the internal opinions are not disputed. The G7 is still old. Launched as scheduled.
Frankly speaking, there is really no effective distinction between the G and V systems. When LG followed Samsung's Galaxy S/Note strategy to push two flagships a year, it's finally a mess, G5 The disassembly of the modular, V20 sub-screen did not form a climate and was followed by friends to become "experimental cannon fodder."
Once the G system is cancelled, it means that the G7 will become the final chapter of the flagship of the LG LCD screen.