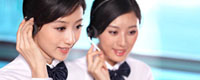 Name: Cassie.Huang
Tel: +86-755-27864416
Fax: +86-755-27864653
Mobile: 15989366182
E-mail: cassie@rxxdisplay.com
Skype: live:cassie_1191
QQ: 2850818618




Company News
>> Korea KB Securities: OLED Super Boom Cycle in 2021 2nd,Dec,2019
Korea KB Securities predicts that OLED panels will have a super cycle in 2021 due to the impact of iPhone and other mobile phone products.
According to Korean media "Korea Economy" report, KB Securities researcher Kim Dong Won (transliteration) said that the iPhone 12 series launched in the second half of next year will support 5G communications, and all three phones in this series will be equipped with OLED displays. Samsung Electronics, SFA Engineering , Hansol Chemical, LG Innotek and other related companies are expected to benefit.
It is widely expected that Apple will launch a US $ 399 iPhone-friendly iPhone SE in the first quarter of next year. Its main price is affordable and its mobile phone is lightweight. It attracts potential customers who prefer 4-inch iPhones. IPhone shipments are expected to increase significantly. Jin Dongyuan predicts that next year's iPhone OLED panel shipments are expected to reach 100 million pieces, 56% higher than the same period last year.
Jin Dongyuan pointed out that next year's iPhone will have three new models that will be equipped with flexible OLED panels, which is also the first time Apple has adopted touch-integrated flexible OLED panels. It is generally believed that Apple believes that touch-integrated flexible OLED panels can reduce manufacturing costs and reduce panel thickness. The use of integrated flexible OLED panels can also give more space to the battery.
Several Korean media pointed out that Samsung Display will exclusively supply Apple with a touch-integrated flexible OLED panel. Samsung Display can produce about 300 million OLED panels in a year. It is predicted that the operating rate of Samsung Display OLED panels will be 50% this year and 75% next year. It will reach 100% by 2021. The supply may be insufficient.
Jin Dongyuan added that Samsung Display will build a new A5 OLED factory in the fourth quarter, which is expected to expand the OLED panel production line in advance. (Core Technology)