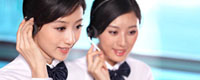 Name: Cassie.Huang
Tel: +86-755-27864416
Fax: +86-755-27864653
Mobile: 15989366182
E-mail: cassie@rxxdisplay.com
Skype: live:cassie_1191
QQ: 2850818618




Company News
>> The first quarter of 2016 global OLED panel market report released 22th,Feb,2017
IHS recently announced the first quarter of 2016 global OLED panel market research report, and Samsung in the small and medium size OLED panel market Jijiji different, choose the main large-size OLED panel market LG is completely another scene.
IHS in the latest report predicts, 2016 annual OLED TV shipments of only 830,000 units, compared to six months ago, the estimated value of a significant reduction of nearly 70%, and LG in the OLED TV market share reached 96%, so Its estimated shipments have also been substantially reduced, which may cause a great impact on the market.
LG and Samsung almost simultaneously in early 2013 to cut into the OLED panel market, but the development of ideas completely different, the two were selected a large and a small, the former has been buried in the large-size equipment such as television for OLED panel production, missed and Samsung For the small size of the OLED panel market a great opportunity.
The current 2017 debut of the iPhone7s / 8 has been basically confirmed that the use of OLED panels, Samsung will undoubtedly become the first supplier (news that Samsung next year will provide 100 million OLED panel to Apple), and LG recently also vigorously additional Invest in, ready to compete with Japan Display for second supplier qualification.