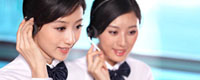 Name: Cassie.Huang
Tel: +86-755-27864416
Fax: +86-755-27864653
Mobile: 15989366182
E-mail: cassie@rxxdisplay.com
Skype: live:cassie_1191
QQ: 2850818618




Company News
>> Large-size OLED sales hit record high: the era of LCD is over 22th,April,2022
On September 23, UBI Research, a market research organization, announced the global sales data of OLED screens of 10 inches and above in the first half of this year. In just half a year, the sales of large-size OLED screens reached 10.29 million, with a total sales of 29.5 million. billion, a year-on-year increase of 140%. Although this result is still not as good as that of LCD screens, it can be seen that OLED is gradually becoming the mainstream of the large-screen market.
213173d1-337c-45d3-a5e0-052f691d068f.png
Screens of 10 inches and above are mainly used in tablet computers, notebook computers, televisions, PC monitors and other devices, and on these devices, LCD is still the mainstream. The reason is that the OLED screen has a burn-in phenomenon. If the pixels in some areas are overused, a permanent image will be left. We usually use the computer, and there will be a status bar below, which can easily cause screen burn.
However, Samsung, LG, BOE and other manufacturers have been actively investing in research and development funds to solve the problem of screen burn-in. The current OLED screen burn-in phenomenon has been alleviated. Most of the mobile phone models with a price of more than 2,000 yuan are OLED screens, and more and more laptops and tablet computers are equipped with such screens.
According to UBI Research statistics, the main sales volume of large-size OLED screens comes from TVs, with 3.4 million units shipped in the first half of this year. Unlike mobile phones, due to the impact of cost, only flagship products in the TV field can enjoy OLED screens, and low-end products are still dominated by LCD screens.
The arrival of the OLED era is a huge opportunity and challenge for BOE, Samsung and LG, the world's three largest display panel manufacturers. In the first quarter of this year, BOE's revenue surpassed Samsung and LG to become the world's largest panel maker, but its revenue mainly came from LCD screens. In the field of OLED, BOE's competitiveness is not as good as the other two. In addition to continuing to study OLED technology in depth, it can also choose to find another way to deploy micro-LED in advance.
Last year, Samsung and LG had decided to shut down their LCD panel production lines, but this year the supply of screen panels was in short supply, so they had to postpone the time to shut down the LCD production lines. There is no doubt that the two companies have decided to fully turn to the OLED market. It is reported that Samsung may produce OLED screens for the iPad next year, and LG is also building a new OLED production line in Paju, South Korea.
Samsung said that the OLED screen market is expected to show explosive growth next year, relying only on Samsung and LG, can not meet the needs of the market, there must be many manufacturers need BOE's screen, this is a good opportunity for BOE to rise. If BOE can conquer customers with quality, it may be able to stabilize its position in the field of display panels and truly be on an equal footing with Samsung and LG.