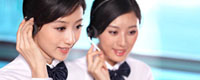 Name: Cassie.Huang
Tel: +86-755-27864416
Fax: +86-755-27864653
Mobile: 15989366182
E-mail: cassie@rxxdisplay.com
Skype: live:cassie_1191
QQ: 2850818618




Company News
>> Samsung's 8th-generation OLED production line for IT may consider using JDI's FMM-free eLEAP technology 22th,Sep,2022
Samsung Display has shown interest in Japan's JDI OLED technology "eLEAP" that does not use FMM. Although eLEAP using an exposure process instead of FMM is a technology that cannot be commercialized immediately, the 8th-generation OLED market for IT is about to emerge, and Samsung Display is observing the characteristics of eLEAP in order to respond to various possibilities.
Samsung's 8th generation OLED production line for IT may consider using JDI's FMM-free eLEAP technology!
Under the same brightness, the "eLEAP" OLED technology developed by Japan's JDI will prolong the product life by 3 times compared with the existing FMM OLED technology.
According to industry news on September 20, Samsung Display executives went to the US semiconductor and display equipment enterprise Applied Materials (AMAT) headquarters to discuss microdisplays and JDI's organic light-emitting diode (OLED) technology eLEAP.
eLEAP OLED technology without FMM
The eLEAP technology released by JDI in May this year is a technology for depositing OLEDs using a semiconductor exposure process without using a metal mask (FMM). At present, Samsung Display uses FMM technology in mass-produced small and medium-sized OLEDs, that is, red (R), green (G), and blue (B) OLEDs are deposited adjacent to each other in the form of diamonds on the light-emitting layer. If JDI's eLEAP technology concept is commercialized, it will open up new possibilities.
FMM is used in the evaporation process of the sixth generation of small and medium-sized OLEDs. Due to its own weight and its process technology, FMM is extremely prone to central or local sag, so the technical difficulty is relatively high. The current Japanese Dyne Phone Prining (DNP) is the leader in the FMM market. FMM is a thin metal sheet that is thinner than paper. The size of the FMM used in the 8th generation OLED is also too large, and it will be more easily deformed and sagged during production and transportation, and the consumption will be faster. Therefore, in addition to the FMM process, Samsung Display is also considering JDI's eLEAP technology.
eLEAP and FMM are stronger or weaker
It is worth mentioning that since Japan's JDI is a competitor of Samsung Display, Samsung Display can only learn about JDI's eLEAP technology from JDI's vapor deposition equipment supplier, AMAT. Samsung Display believes that AMAT supplies vertical evaporation and other equipment for JDI, so it may be used for JDI's eLEAP technology evaluation data. It is reported that Samsung Display has consulted with AMAT on the characteristics, feasibility and equipment manufacturing of eLEAP technology.