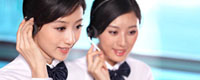 Name: Cassie.Huang
Tel: +86-755-27864416
Fax: +86-755-27864653
Mobile: 15989366182
E-mail: cassie@rxxdisplay.com
Skype: live:cassie_1191
QQ: 2850818618




Company News
>> Samsung in advance to return to OLED TV panel, fight in 2016 production 25th,Feb,2017
OLED size regardless of size, have become the trend of the panel industry trend, before the small size of OLED dominate the side of the Samsung, the transfer has turned to a larger size OLED TV panel, is expected to put into operation by the end of this year.
On the other hand, LG TV panel is currently the main supplier of LG is the opposite, will accelerate and expand the small size of the mobile OLED panel investment layout, to challenge Samsung. According to statistics, mobile OLED panel output this year will come to 25 billion US dollars, of which 95% of the market by a monopoly of a Samsung company.
Samsung, LG catch on the fight against the vast number of consumers in the world is absolutely beneficial, one to consumers will have more choices, and secondly, competition can be depressed, accelerate the popularity of OLEDTV.
BusinessKorea further track the report pointed out that Samsung will install OLED TV panel equipment in the third quarter of this year, the initial investment is estimated to reach 2 to 3 trillion won. There are news that Samsung Display is on the eight-generation panel factory for the final test.